News this week from our good friends at Malwi Marine this week is their acquisition of a Rolls Royce Bergen Diesel B32:40 V12 engine for dismantling.
First one of this type to hit the breakers yards so we don't expect it to be sitting around for long.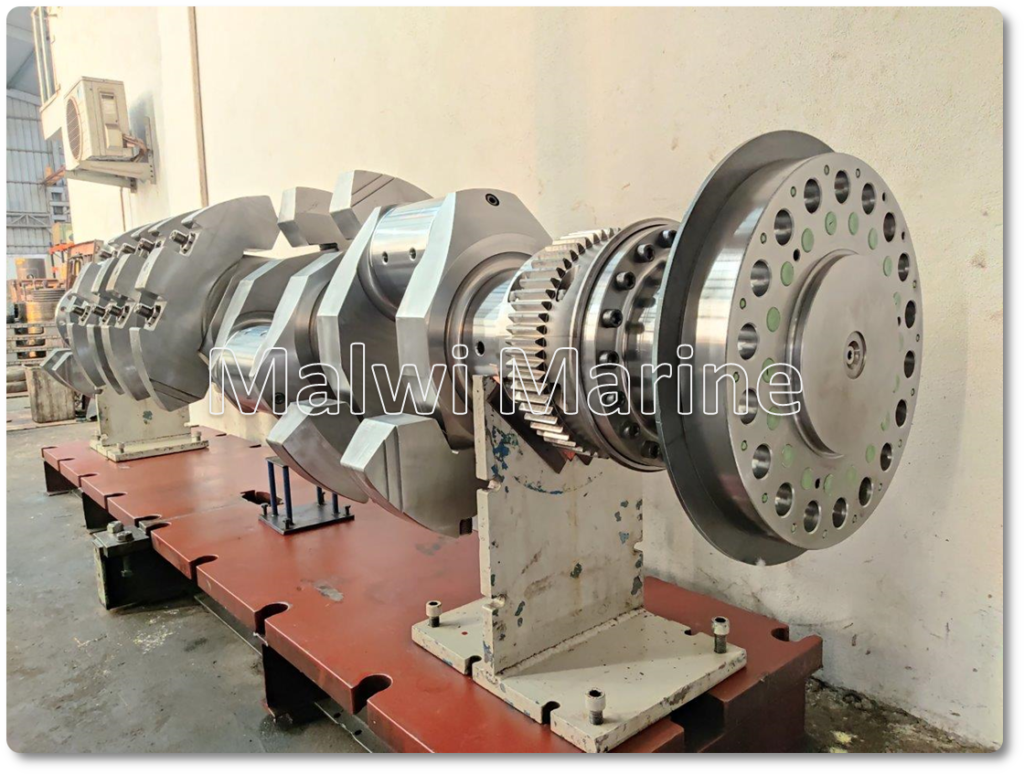 Rolls Royce Bergen Diesels – B32:40V12 – main engine components for sale
Crankshaft – pictured above
Engine Frame
Cylinder Cover
Connecting Rod – pictured below
Piston – pictured below
Liner
Fuel Pump
Camshaft
Air Cooler
Oil Pump
Piston Pin
Oil Cooler
Also various other main engine components, please contact for details as below
All used parts will be supplied with proper inspection, quality control and NDT reports. These items will be loaded onto the Partfindermarine.com database in due course.
Contact Malwi Marine via e-mail or call +91 278 243 6010 with your requirements.