Partfindermarine.com: Marine spare parts and equipment, vessels, diesel engines, Alfa Laval, Westfalia, Danfoss, Deutz, Lister-Petter, Paxman, Foden, Wartsila, Caterpillar, Cummins, and hundreds of other brands
Partfindermarine.com was launched in 2010 to help buyers and sellers of marine spare parts and equipment, as a high-quality, closely monitored, paid members-only trading platform for the commercial marine industry. It has since expanded into the wider industrial market as well as into offshore/oil & gas/defence/power generation and utilities market.
"High quality" means only trusted suppliers and genuine buyers are allowed in. We have now received over 9,000 registrations and have activated over 6,000 of them. The business is 100% British owned and operated. Our Managing Director James Phillips has over 30 years industry experience.
"Closely monitored" means we keep as close an eye as possible on the transactions that pass through our system without actually getting involved, unless there is a problem and either the buyer or seller ask us to mediate.
"Commercial Marine" means we are not directly targeting the defence/navy worlds, and is probably the most inaccurate phrase as we are no longer involved in just the commercial marine market. We now have both buyers and sellers in the offshore, oil & gas, defence, industrial, locomotive, aviation, earth-moving and mining industries because the equipment our suppliers list on the service – currently just under 1,000,000 unique parts- crosses over to all those industries, world-wide.
Anyone who searches our system can see that we have information on a specific part or supplier. Only registered, approved, and accredited users ( "Buyers") can gain access to that data. There is neither cost nor limit for sending or receiving public or private messages, or for receiving alerts – which we offer weekly, daily, or instantly via SMS or e-mail depending on your preference, on specific parts, users or messages. Each of these "Alerts" can be customised.
Only fully paid up subscribing "Suppliers" are allowed to list their stock or service capability on the system, and they are also required to keep it up to date. We currently list just under 1,000,000 unique items in our
parts database
.
We have an established presence on LinkedIn via our Company Page and an active Partfindermarine Users Group as well as a Facebook presence. You can find us on Twitter as "@Partfindermarin"
For non-members we offer a service supplying parts and equipment via our own trading division Gatwick Distribution Services Ltd ("GDS") which stocks a range of vintage Foden and Paxman parts as well as handling consignment stock sales for some of the biggest names in the industry,
Here are our contact details: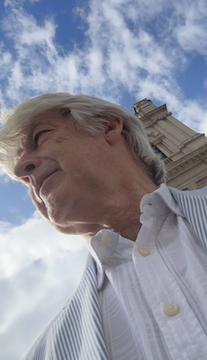 Partfinder Ltd
Park View Lodge,
Rusper Road, Ifield
W Sussex, UK, RH11 0LQ
Tel: +44 1293 871767
mobile: +44 7785 557474
e-mail: info@partfindermarine.com

UK Company Reg. No: 06787610
UK VAT Reg No: GB 981-5899-55